إيران و سنة أخرى على حافة البركان في الشرق الأوسط
Iran: another year on the edge of the volcano
Power struggles and nuclear ambitions mean that Iran and the Middle East will remain volatile and any peace will be precarious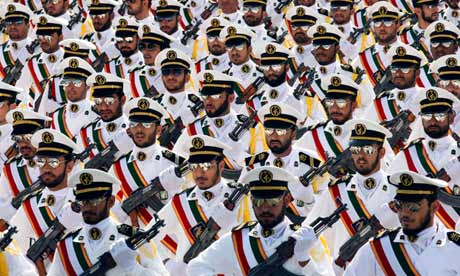 What makes 2013 especially dangerous is that potential war-triggers are more numerous and more finely balanced than two years ago. Iran's nuclear weapons-related and associated missile programmes are more advanced, or so the western powers believe. In Israel, meanwhile, the two recalcitrant army and intelligence chiefs have been replaced.
One big problem in any talks process, as always, is who in Tehran is qualified to speak authoritatively for a regime that has many power centres. No Iranian politician will want to be seen ceding ground to the west at a time of uncertain domestic political transition, for fear of being accused of selling out.
For all these reasons, the conclusion of Syria's civil war with a rebel victory – which the US, Nato and Russia all appear to believe will occur in 2013 – could prove to be a very dangerous moment across the Middle East. Rather than wait for what it may believe is an inevitable Israeli-US strike, Tehran could decide to retaliate first. In other words, after Syria, if Israel does not start it, Iran's hardliners might.